PHARAOH DRIVER
Pharaoh Driver
Designed to fit the Japanese physique, it is "Flexes But Does Not Torque". It is the easiest club for anyone to use.
FEATURES
Features of item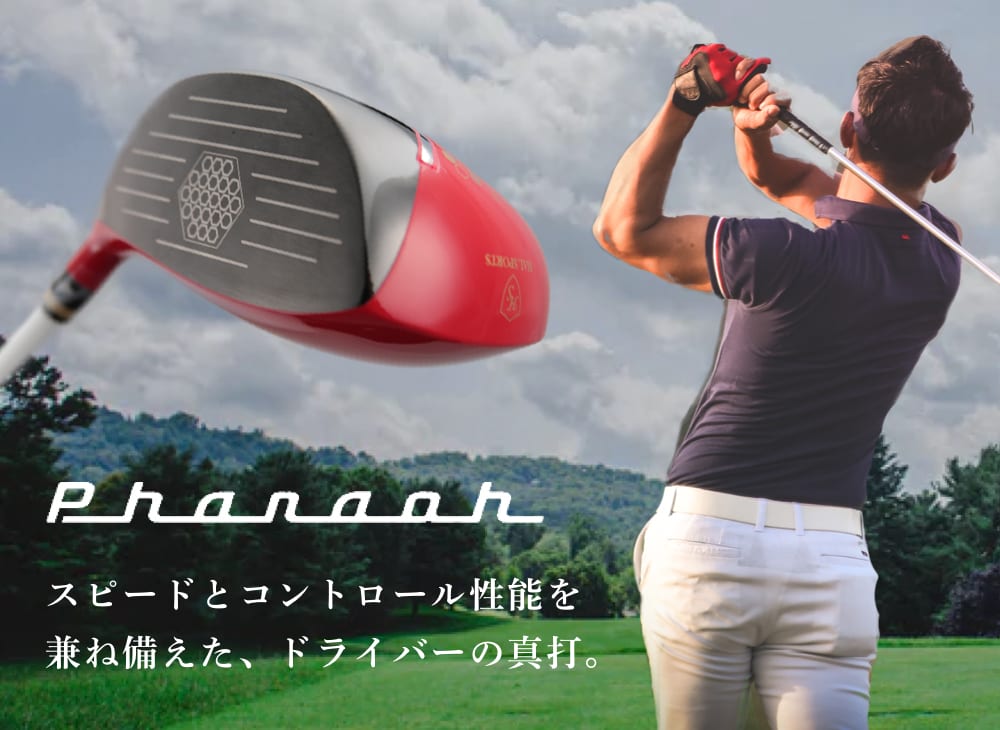 POINT 1
Flies and Does Not Curve
A soft, light shaft that does not torque.
A club that hits the ball straighter, so that the distance is increased.
In general, soft shafts are more flexible, which makes it easier for them to achieve distance, but at the same time, they tend to twist, which causes the ball to drift to the right. This is the reason for the loss of distance. PHAROAH's clubs are designed to be soft, but more resistant to twist. This reduces the club face movement and significantly improves the consistency of hitting the sweet spot.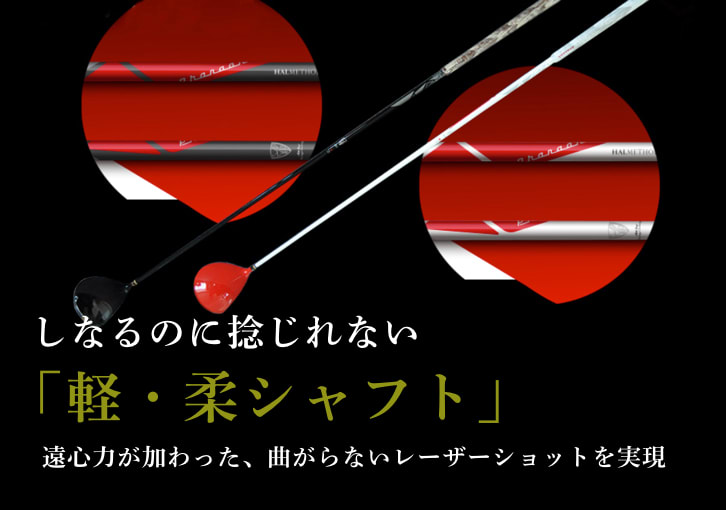 A.
Takumi's "master" delicate technology has realized a club that combines speed and power.
Pharaoh is focusing on low torque despite the flexibility of the L-LL (for ladies) class. Combining sheets with different elasticity is a craftsmanship technique that makes design balance extremely difficult. The finished shaft is the heart of the pharaoh, which produces power but does not bend. It is a shaft that other companies do not have, created by the exquisite design and how to wind the carbon sheet.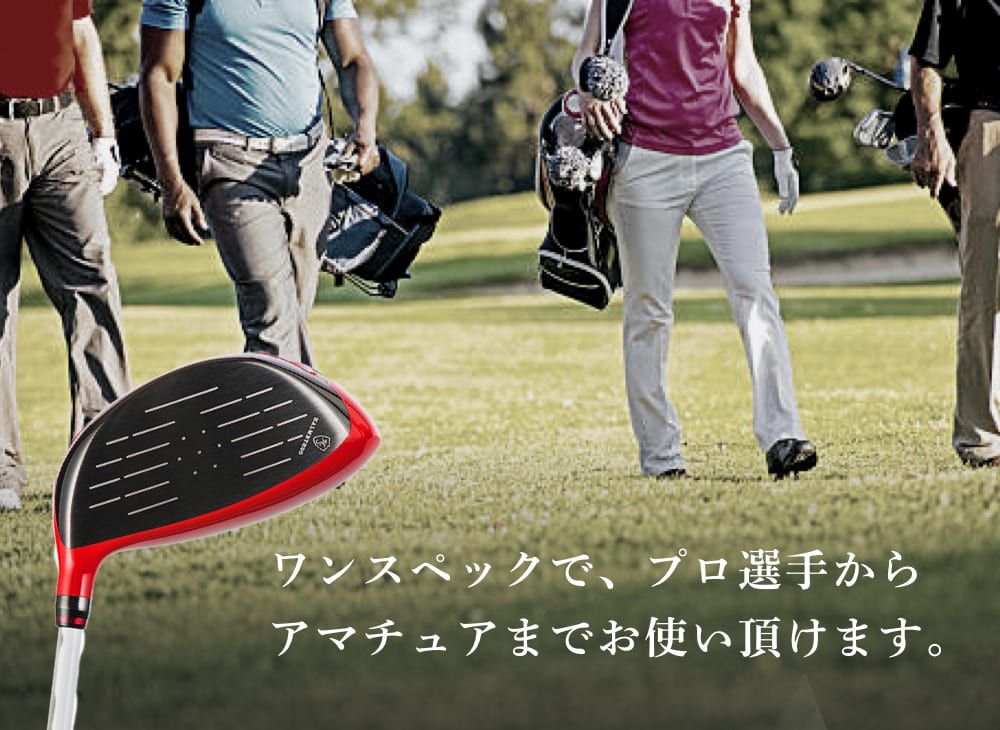 POINT 2
Anyone from beginners to professionals can easily swing
A lightweight model that fits the Japanese physique.
Designed so that anyone can use the shaft with one spec.
By reducing the torque, the meet rate of impact will improve for both slow and fast head speeds, so we have created a club that is easy to handle for everyone from professionals to beginners and men and women of all ages.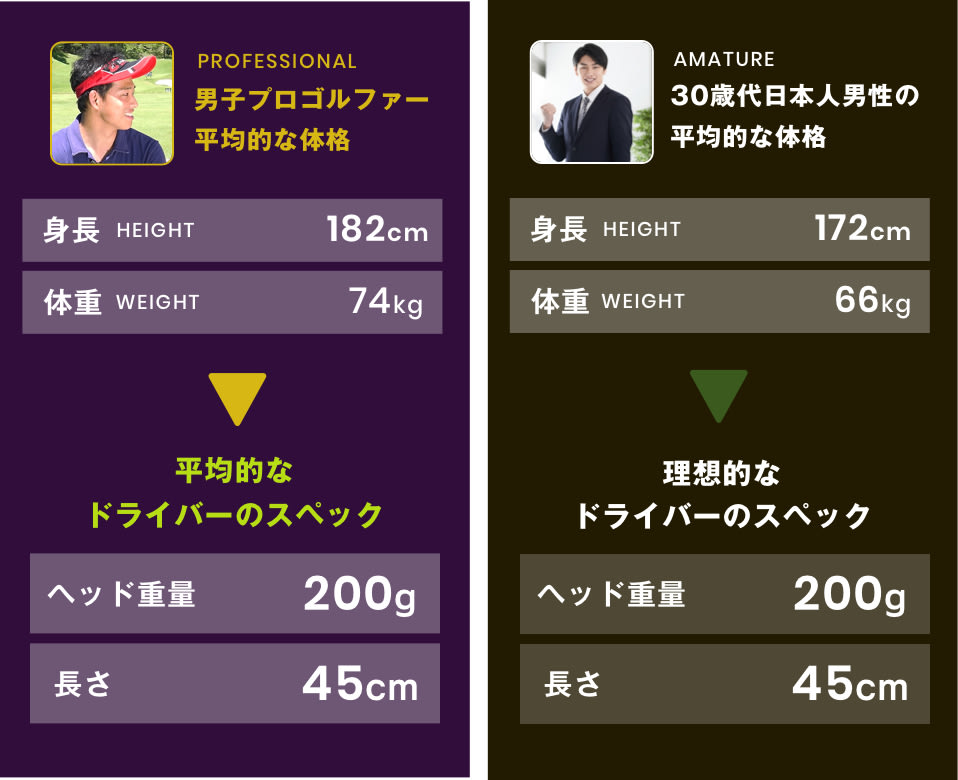 A.
There is a big difference in physique and physical strength between professionals and amateurs. It is important to choose a club that suits your physique.
At Hal Sports, we have been researching the swing analysis and ideal swing of professional golfers for many years. It is important to choose a club so that anyone can experience a swing that maximizes centrifugal force like a professional golfer.
The Pharaoh is a lightweight model suitable for Japanese people and is easy for anyone to handle, and the head speed increases, making it easier to get a long distance. The shaft that produces centrifugal force more efficiently, and the impact to maximize the power are realized by suppressing the torque.
Many amateur golfers, including beginners, can approach the ideal swing like a professional by using a club that suits their physique and physical strength.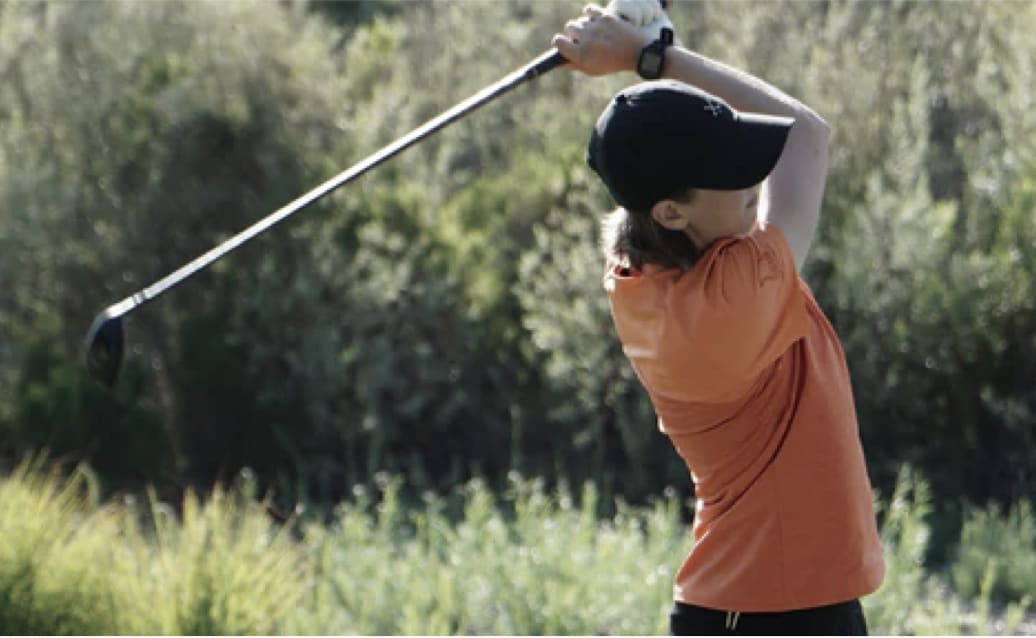 POINT 3
You can acquire a beautiful swing just by swinging
While feeling the weight of the head, you will acquire a swing that efficiently utilizes centrifugal force.
Since the shaft has a lot of flexes, it is easier to feel the weight of the club head, and it is easier to understand the timing of backswing to the downswing. Also, by repeatedly swinging and hitting the ball, you will acquire a stable swing that can take advantage of the flexes of the shaft.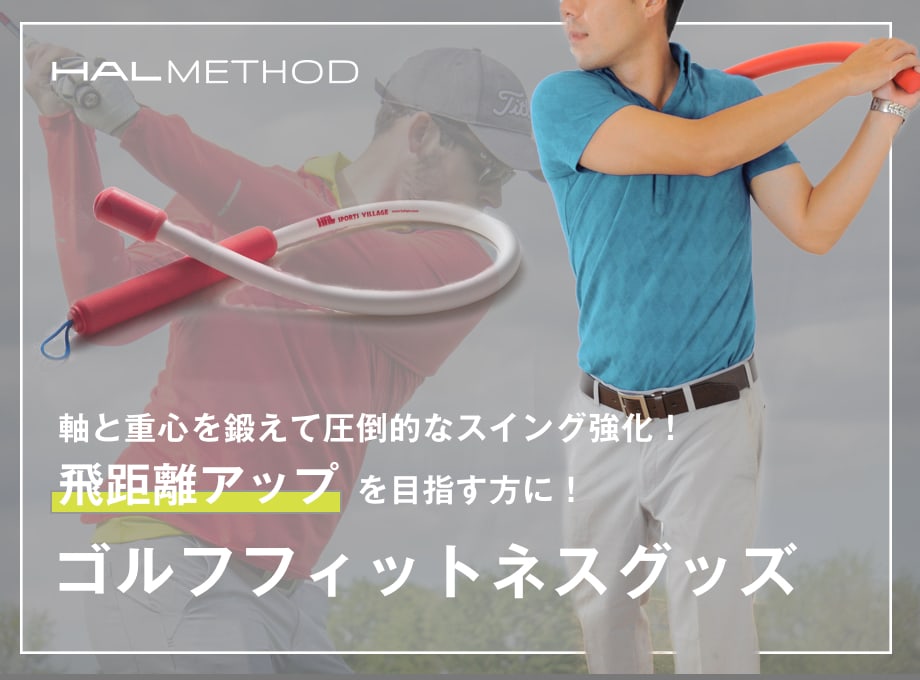 A.
A beautiful swing that efficiently transmits centrifugal force is born from a beautiful posture.
In order to achieve a beautiful swing, it is first necessary for the player to maintain a beautiful posture. However, we tend to lose our posture in our daily lives. At Hal Sports, we are researching and developing goods aimed at strengthening the swing power and improving athletic performance of sports such as golf while improving the basic posture.
FAQ
Pharaoh Driver【Frequently asked questions】
Please contact us as we have a trial club.
We sell grips and shafts.
We are sorry, but there is currently no left-handed model.
It is possible, but a head that is not too heavy is more preferable. (198g or less)
Most of the customers who purchase Pharaoh are in their 40s thru 70s, but they are used by beginners and professional golfers.
This is because the shaft is made of highly elastic material, and the design balance of the combination with materials with different elasticity is very difficult and important, and the craftsmanship is incorporated.
We sell it. Please contact me.
Please contact us as we have a trial club.
* Please refer to herefor FAQs regarding other products and delivery.
PRODUCT LIST
Product list of Pharaoh Driver