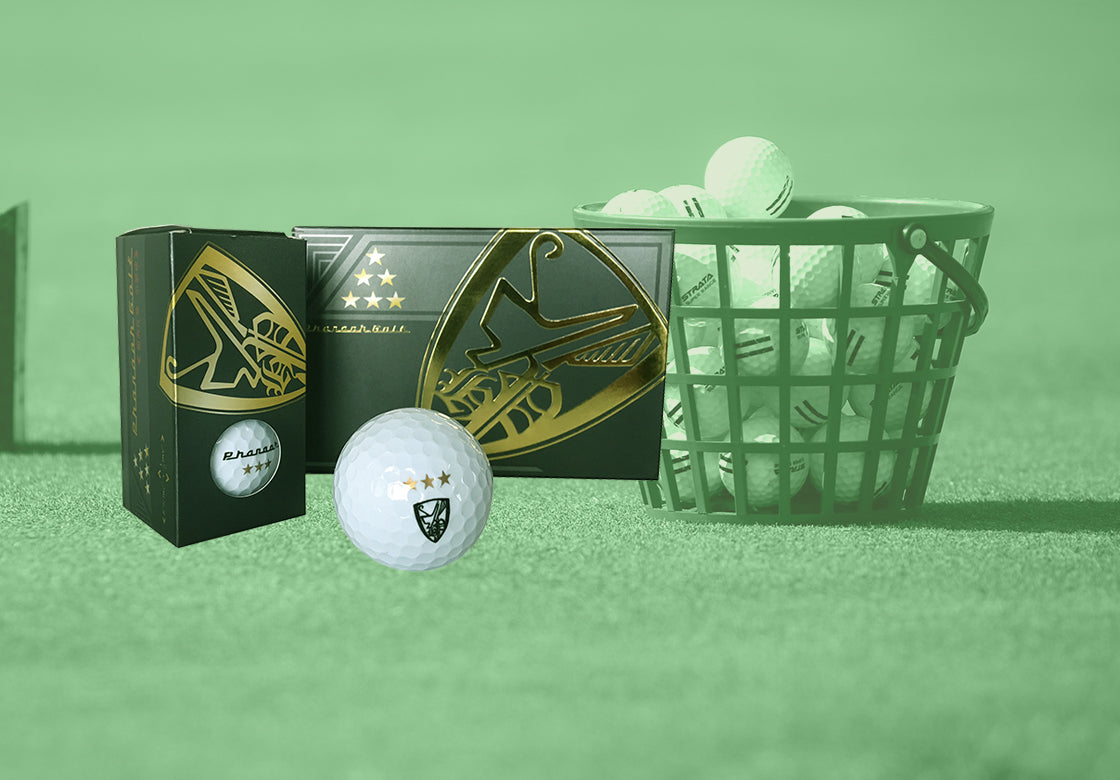 A ball that flies only to those who do not fly!
The recommended head speed of 27-39 m/s is a concept that has never been seen before. Science has given the PHARAOH ball two qualities: "flight" and "spin"! By adopting a newly developed + alpha (+α) soft core, the ball is easily deformed and unnecessary spin is reduced.
The ball is recognized by the R.A. USGA
Latest development + α softcore adoption
A high-rebound ball that adopts the α soft "+ soft core" of the new material. High flight distance performance and excellent spin performance. Like a baseball soft ball, even those who are not confident in their power or have a slow head speed can create a high repulsion and expect a flight distance up.
hyperbounce
Center Core
Suggested H/27 ~ 39m/s with a high-soft material.For this reason, the distance up of the iron shot is also a good one.It is a softfeeed and spinning performance, so you can target a shot that stops at high ballistics at a stop.
Super-strength ballistic
Dimble 332
There are various numbers of dimpled balls in golf balls to provide lift. The PHARAOH's Ball was tested in a number of different prototypes in order to achieve the optimal amount of spin for the driver to achieve distance and for the iron shots to fly high and stop perfectly. The Dimple 332 was selected for the most ideal results.